Welcome to the online home of Susanne Bonn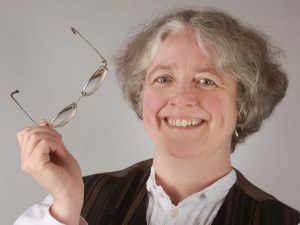 Early History
I was born in 1967 on the Bergstraße and spent the following two and the last two decades in the Odenwald; this will show up in this blog from time to time. Those ten years in between, I spent in Holland (to be more precise: Noordwijk, Zuid Holland), working as a secretary, and in the Palatinate (Germersheim), interrupted by study-related trips to Granada and Moscow ("almost to the space station", as our local newspaper wrote at the time).
Languages
What do you study in Germersheim? Translation. After I had acquired diplomas for English and Dutch via distance learning, I started with a nearly new and a totally new language – Russian and Spanish. Not even halfway through the first semester, my knowledge of Russian from school was used up, and I quickly demoted it to second language. With Spanish as major subject, I finished my degree and returned to the Odenwald.
I started a more or less successful career translating non-fiction books on leisure-related subjects, mainly from English and Dutch. Over time, video games were added to my portfolio, preferably in a fantasy setting, as well as board games. From time to time, a Spanish text comes along to be translated. With regard to Russian, I am now mainly editing translations from that language into German, be it fiction or non-fiction.
… and also with MemoQ.
Music
At the same time, I started another job: as I had some piano lessons as a child, I became an organist for the Protestant church in Lindenfels. In order to put this on a more solid footing, I started to hang around music workshops in the late 1990s. Some of these will be mentioned in this blog.
Finally, I spent another couple of years on distance learning to get a BA in History and an MA in Musicology. From the many intriguing bits of information I learned during these courses and those I dig up myself following on from there, I grow the ideas which I then turn into novels and short stories.
News and tidbits of up to 500 characters will turn up on Mastodon from time to time.